Pediatric Hospital Medicine Fellowship
The Division of Hospital-Based Medicine is pleased to have initiated a fellowship in pediatric hospital medicine in July 2015.  Our program offers a unique fellowship experience by harnessing the clinical and academic assets on the joint medical campuses of Lurie Children's and Northwestern University's Feinberg School of Medicine. Fellows engage in both supervised and independent clinical experiences at our top-ranked, free-standing tertiary children's hospital, newborn care at Northwestern's Prentice Women's Hospital, sedation training, and a tailored community hospitalist experience at one of our many outstanding community outreach sites.  Fellows are provided protected research time and dedicated mentorship to support the development, conduction, and publication of a scholarly project.  Core curriculum and quality improvement education are included as well as options for advanced degrees in public health, clinical investigation, or quality improvement at Northwestern University are available during a two-year or extended three-year fellowship and our Fellows are strongly encouraged to enroll. Our fellows are eligible for full scholarships to support their pursuit of an advance degree.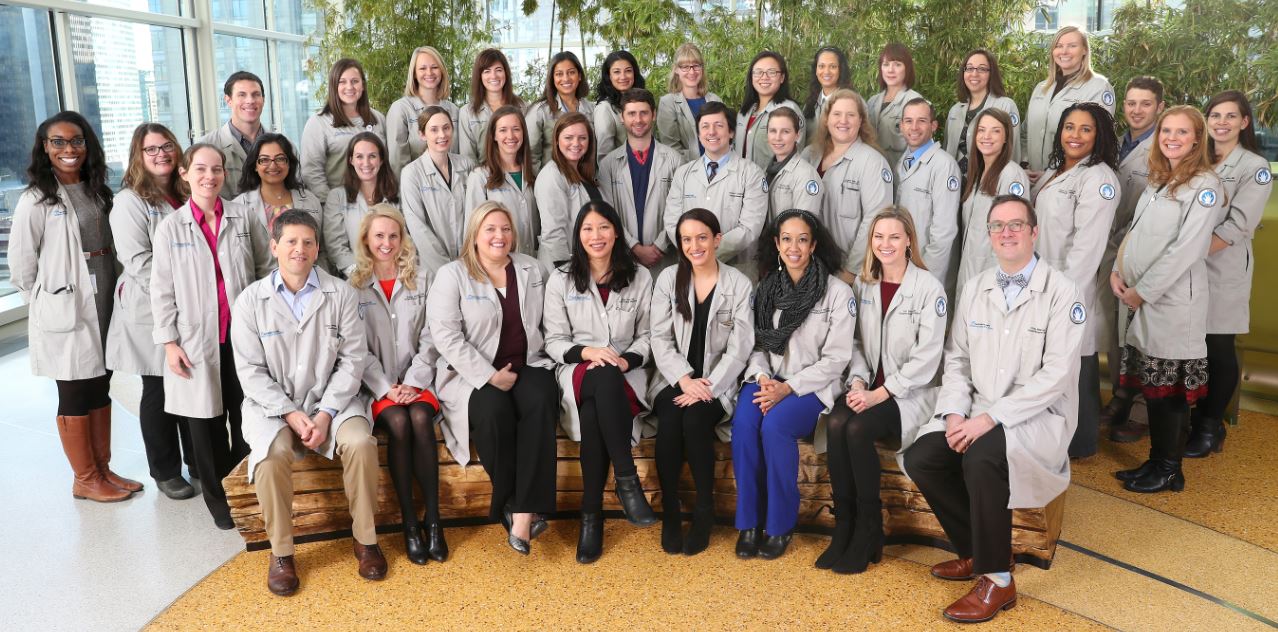 Program Structure

The general structure of our program is provided in the table below.   Our fellowship structure offers a diverse but flexible clinical experience by allowing fellows to identify general pediatric and ICU experiences that match their academic and career interests.  Core faculty support education and mentorship of fellows in each clinical arena in order to maximize evidence-based practice.
 

Year 1

Year 2

General Pediatric Medicine
(Lurie Children's & Community sites)

18 weeks

16 weeks

Newborn Care

6 weeks

Critical Care
(PICU or Delivery Room)

8 weeks

8 weeks

Research/Elective
  -25% Year 1
  -50% year 2

13 weeks

24 weeks

Orientation & Sedation Training

3 weeks

Vacation

4 weeks

4 weeks
Research
Fellows can complete their research requirements by taking advantage of the myriad research opportunities at Lurie Children's and across Northwestern University.  Faculty within the division currently have active research programs in health services research, outcomes science, clinical care, quality, medical ethics/error disclosure, medical education, and global health.  Fellows are encouraged to consider obtaining advanced formal education through Northwestern University's acclaimed Master programs in Clinical Investigation, Healthcare Quality and Patient Safety, Health Sciences and Outcomes Research, or Public Health.
Application
We accept the common PHM fellowship application available at PHMfellows.org and participate in the NRMP Match.

Applications open July 1 and are accepted on a rolling basis; the deadline to submit an application is September 1, 2018.
Qualified applicants will be invited to interview with us during one of our two interview dates: October 1,  2018 OR October 29, 2018. 
We participate in the NRMP match (www.nrmp.org) with rank list closing on November 28, 2018.  Match Day is on December 12, 2018.
Please send completed applications and letters of support, as well as any additional questions to the Director of Corporate Outreach Deanna Grohmann  (Degrohmann@luriechildrens.org). 
Co-Directors
Housestaff Research Portal
Feinberg has the infrastructure and resources to assist McGaw trainees interested in conducting scientific research. Visit our Housestaff Research Portal to learn more.