Emergency Medicine Fellowship
The Division of Emergency Medicine in the Department of Pediatrics at Northwestern University Feinberg School of Medicine (Feinberg) offers training opportunities to fellows to develop excellent clinical and academic skills. This program, established more than 20 years ago, is accredited by the ACGME Residency Review Committee for Pediatrics. The program accepts two fellows each year. Please browse our other divisional pages to read about our dedicated faculty and staff.
Clinical Experience
Fellows get a broad clinical experience caring for ill and injured children in the Emergency Department (ED) at Ann & Robert H. Lurie Children's Hospital of Chicago (Lurie Children's). The ED is located in Chicago's Streeterville neighborhood and has more than 60,000 annual pediatric visits. There is an on-site urgent care area that is staffed 16 hours/day. The hospital is a tertiary care referral center; ED patients include children from the community as well as those from the larger metropolitan area with subspecialty care needs. The patients are socioeconomically and racially diverse, representing a broad cross-section of Chicago children. Medical needs range from the simple and common to the complex and rare. The ED is a designated pediatric trauma center, one of four in the city of Chicago. It is equipped with an EMS Base Station, and it serves as a local as well as a regional referral center for pediatric trauma. Twenty full-time pediatric emergency care physicians direct patient care and teach fellows, residents, and medical students.
In addition to ED-based clinical training, fellows participate in electives to develop skills related to the provision of pediatric emergency care including anesthesia, critical care, pediatric surgery, sports medicine, and toxicology.  During the second and third years, elective time may be allocated to clinical or research activities. An on-site medical simulation center is used for additional didactic training to complement clinical experiences.
Research
Fellows start their research projects during their first year. Although most choose clinical research projects, those interested in a bench laboratory experience have collaboration opportunities with researchers at Stanley Manne Children's Research Institute as well as at Feinberg. It is anticipated that a project will be completed during fellowship and that the work will be presented at a national meeting. There is research time during ED clinical months as well as dedicated research time during which the fellow is free from clinical responsibilities. Resources include mentorship from faculty within the division as well as throughout the Department of Pediatrics. Assistance in study design and statistical analysis is also available through faculty in the Child Health Services Research Program.  Fellows may choose between the following degree programs:  Master of Science in Clinical Investigation (MSCI), Master of Public Health (MPH), Master of Science in Health Services and Outcomes Research, or Master of Science in Healthcare Quality and Patient Safety. The clinical schedule is accommodated to allow for the completion of the Master's degree.  Several of the faculty are in leadership positions in the Injury Control and the Emergency Medicine Sections of the American Academy of Pediatrics.
Seminars and Conferences
Fellows are not assigned to clinical duties during Fellows Conference, held 2-3 hours each week. This conference includes a core curriculum, research conference, an evidence based medicine forum, journal club, and morbidity and mortality conference. Fellows participate in division administrative and quality activities, as well as advocacy initiatives. Many additional optional conferences are available through the Department of Pediatrics including weekly Grand Rounds and Firm Rounds, and a monthly Outcomes Review Conference.
Teaching
Fellows improve their teaching skills by giving lectures to students and residents during the weekly PEM Resident Education Program. Faculty are present to provide feedback about the method and quality of presentation. Fellows also present topic lectures to peers and faculty during Fellows Conference, and participate in teaching in the Emergency Medicine Resident Lecture Series for the programs at Northwestern and at Cook County. Fellows provide instruction in the ED to a broad variety of trainees. Lurie Children's is an education site for two emergency medicine and five family practice programs. Fourth-year medical students also participate as sub-interns in the ED.
Director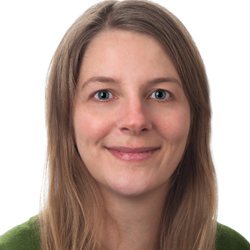 Associate Director
Contact Information
Neshwa Rajeh
Fellowship Coordinator
Division of Emergency Medicine
Ann & Robert H. Lurie
Children's Hospital of Chicago
225 E. Chicago Avenue #62
Chicago, Illinois  60611
Phone: 312-227-6082
Email: nrajeh@luriechildrens.org
Stipends
For fellowship salary information, visit McGaw Medical Center for Graduate Medical Education.
Housestaff Research Portal
Feinberg has the infrastructure and resources to assist McGaw trainees interested in conducting scientific research. Visit our Housestaff Research Portal to learn more.